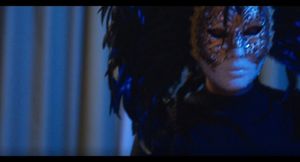 ORDER THE NEW ALBUM "PLAYFUL MIND" NOW!
Playful Mind: Vinyl-Album
VINYL-ALBUM and CD are both limited to 500 pieces only. So get it while it's hot!!! 
We will be glad to sign your Album or write a short personal dedication for you. Just let us know when you order.  
Each LP or CD comes with a free Download.  
Shipping within Germany: €1,95 CD / €3,95 LP (No matter how many CDs or LPs)  
International shipping: Within EU -  €2,95 CD / €6,95 LP (No matter how many CDs or LPs) - Sorry we can't ship outside EU
Playful Mind
Til Schneider Band
Vinyl-Album

Download

CD

Download
"Playful Mind" - Til schneider band
42 MINUTES OF ALL THE FREQUENCIES YOU NEED
Each song a secret treasure, each line a colourful memory and every chorus a celebration of life itself. A bohemian life, of course!
Groovy Southern Rock and laid-back Urban Soul merge into epic pop songs that make us see the world in a new inspiring light. 
Til Schneider presents his Bohemian Blues in a warm and bold 70s analog sound, spiced up with some sexy guitar riffs. 
The band just left the Studio 25 near Cologne, where the new album "Playful Mind" was recorded.
A premium AAA analog recording that will bring pure pleasure to the ears of every musiclover around the world.
42 minutes of all the frequencies you need!