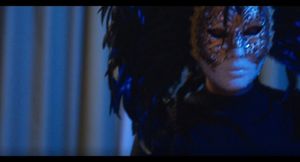 ORDER THE NEW ALBUM "PLAYFUL MIND" HERE
VINYL-ALBUM and CD are limited to 500 pieces. So better be fast!
We gladly sign your LP and CD ore write a personal note for you. Just let us know when ordering!
Each LP or CD comes with a free Download. 
You can listen to samples of all the songs in the player below...
Shipping within Germany: €1,95 CD / €3,95 LP (No matter how many pieces) 
Shipping within EU: €2,95 CD / €5,95 LP (No matter how many pieces)
Playful Mind
Til Schneider Band
Vinyl

Download

CD

Download
TIL SCHNEIDER BAND  
"PLAYFUL MIND" (2023) 
Each song a secret treasure, each line a colourful memory and every chorus a celebration of life itself. A bohemian life, of course!
Groovy Southern Rock and laid-back Urban Soul merge into epic pop songs that make us see the world in a new inspiring light.
Til Schneider presents his Bohemian Blues in a warm and bold 70s analog sound, spiced up with some sexy guitar riffs.
The band just left the Studio 25 near Cologne, where the new album "Playful Mind" was recorded.
A premium AAA analog recording that will bring pure pleasure to the ears of every musiclover around the world.
42 minutes of all the frequencies that you'll need!  
This beautiful music is now available on 180g audiophile Vinyl and as CD-Digipack.  
Til Schneider - Guitar, Vocals 
Titia Handoko - Vocals 
Paloma Castro - Vocals  
Gero Körner - Hammond B3, Piano  
Werner Lauscher - Fender Bass  
Steffen Thormählen - Drums
"Playful Mind"
Til schneider band
42 MINUTES OF ALL THE FREQUENCIES YOU NEED